Ch. 01 Page 15
March 23rd, 2010, 11:00 am
None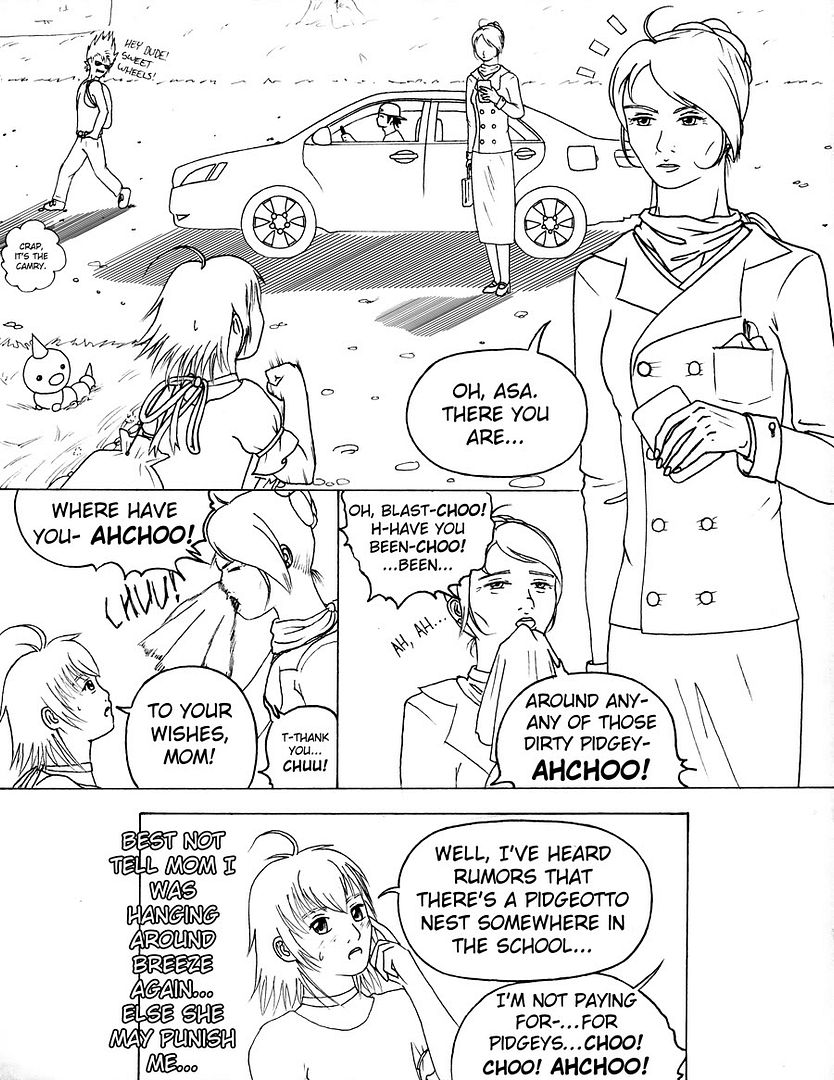 Author's Comments:
Yay caught up in replies :D Will rant about CARS!!! later. D:

Replies:

Christo: Haha, naw. He's actually a cameo of co-author BKD_Dustren's character, Kaien. He's a mechanic and likes electric things so he's into cars and junk. :3

Spud: Haha, actually Mrs. L'Etoile hates Violet City in general, mainly because she is allergic to the entire Pidge line. So if she steps anywhere -near- Falkner's gym, she breaks out or something nasty like that. D: Which does really suck because Asa is BFF with Breeze.

nuttyjigs: LOL! Of all the things to mention, why the Weedle? XD

Paylos: Probably character development. And selfish angst. :B
User's Comments:
Christo556, March 23rd, 2010, 12:07 pm
that guy in the background looks like tom from eddsworld :D
I guess Asa's mom is allergic to Pidgey... That really kinda sucks, seeing as Pidgey is a really common Pokemon.
nuttyjigs, March 24th, 2010, 2:53 am

That weedle is so cyoot...
Paylos, March 26th, 2010, 7:25 pm
OOOOO what is going o happen next!!!!!!!